EcoSphere Water Purifier
By: EcoSphere
Product Code: EcoSphere Water Purifier
Earn

19,981

reward points with purchase of this product.
$999.00
$1,357.00
Or
999,000
points to redeem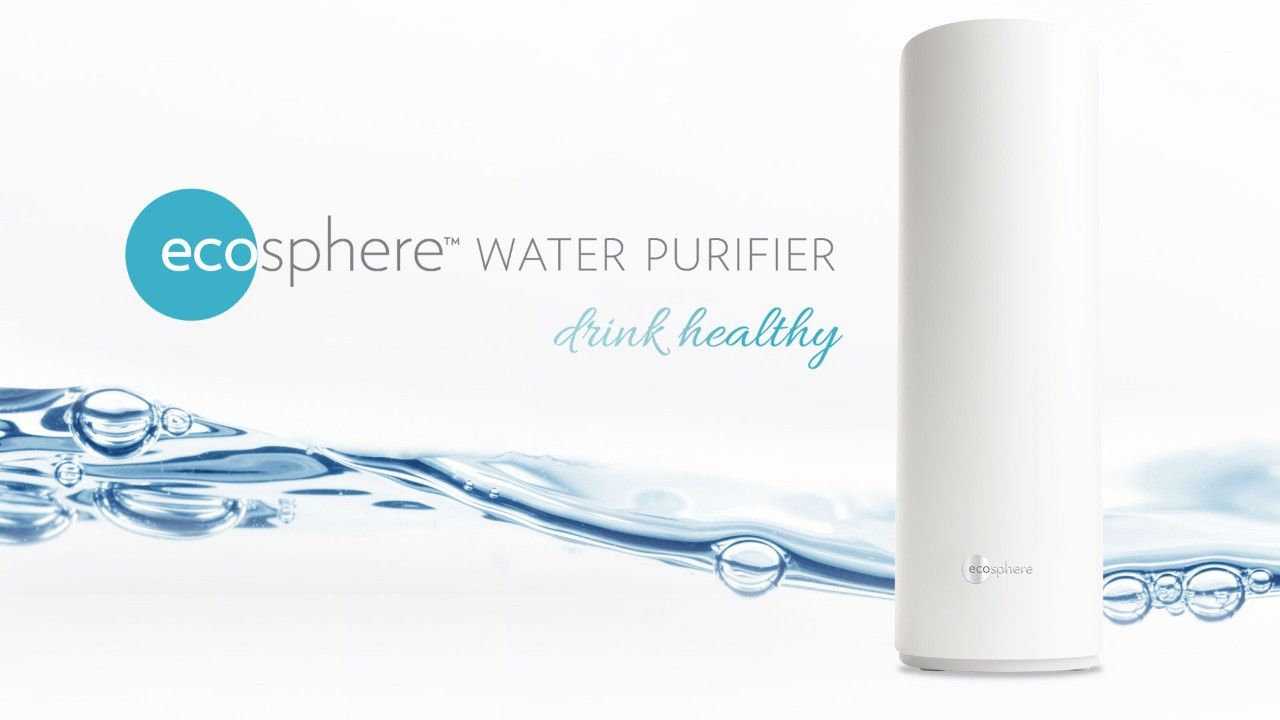 Introducing ECOSPHERE WATER PURIFIER, designed for health enthusiasts who deeply care about creating a clean, safe home for their family's wellness. Developed with our hallmark of innovative technology and superior quality materials, equip yourself with the healthy water opportunity to protect you and your family's health with clean, safe water that is free from everyday toxins, contaminants and pathogens. Just as you are, we want our parents to age gracefully and children to grow up happily all in the pink of health!
Clean, safe water is the foundation of a healthy life. The problem, however, is that water that comes from any water source directly can be filled with contaminants, many of which you can't even see. That's why an efficient and effective water purification system is so important.
The EcoSphere Water Purifier eliminates harmful toxins, chemicals, and other impurities from tap water to provide clean, safe drinking water for you and your family.
Our i4 UltraPurification Technology is representative of our commitment to superior water purification. It consists of an intelligent 4-stage ultra purification technology that supports overall wellness and helps you avoid health risks by effectively eliminating 99.9999%1 of bacteria.
EcoSphere Water Purifier System contains:

EcoSphere Water Purifier x 1
3in1 Cartridge x 1
User Manual x 1
Faucet Adapter Kit x 1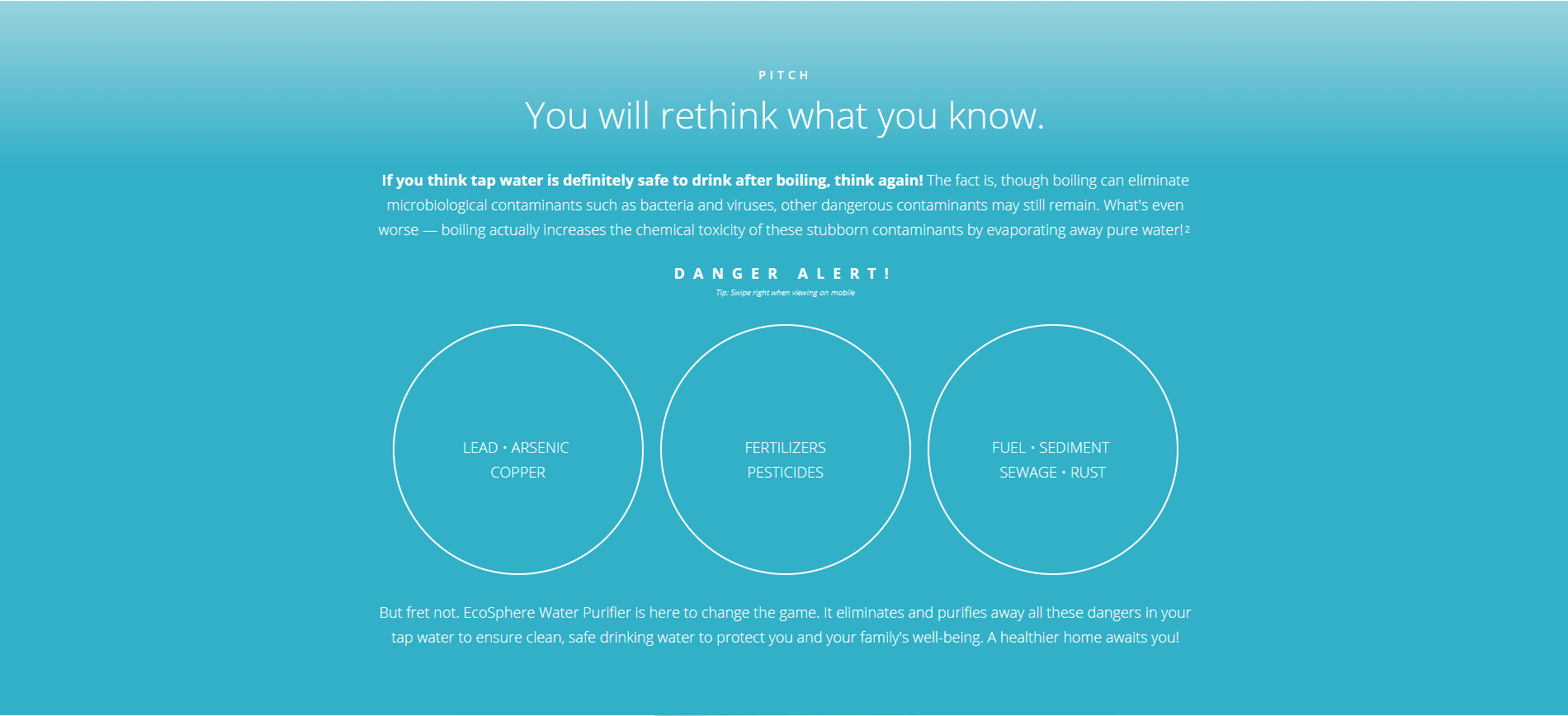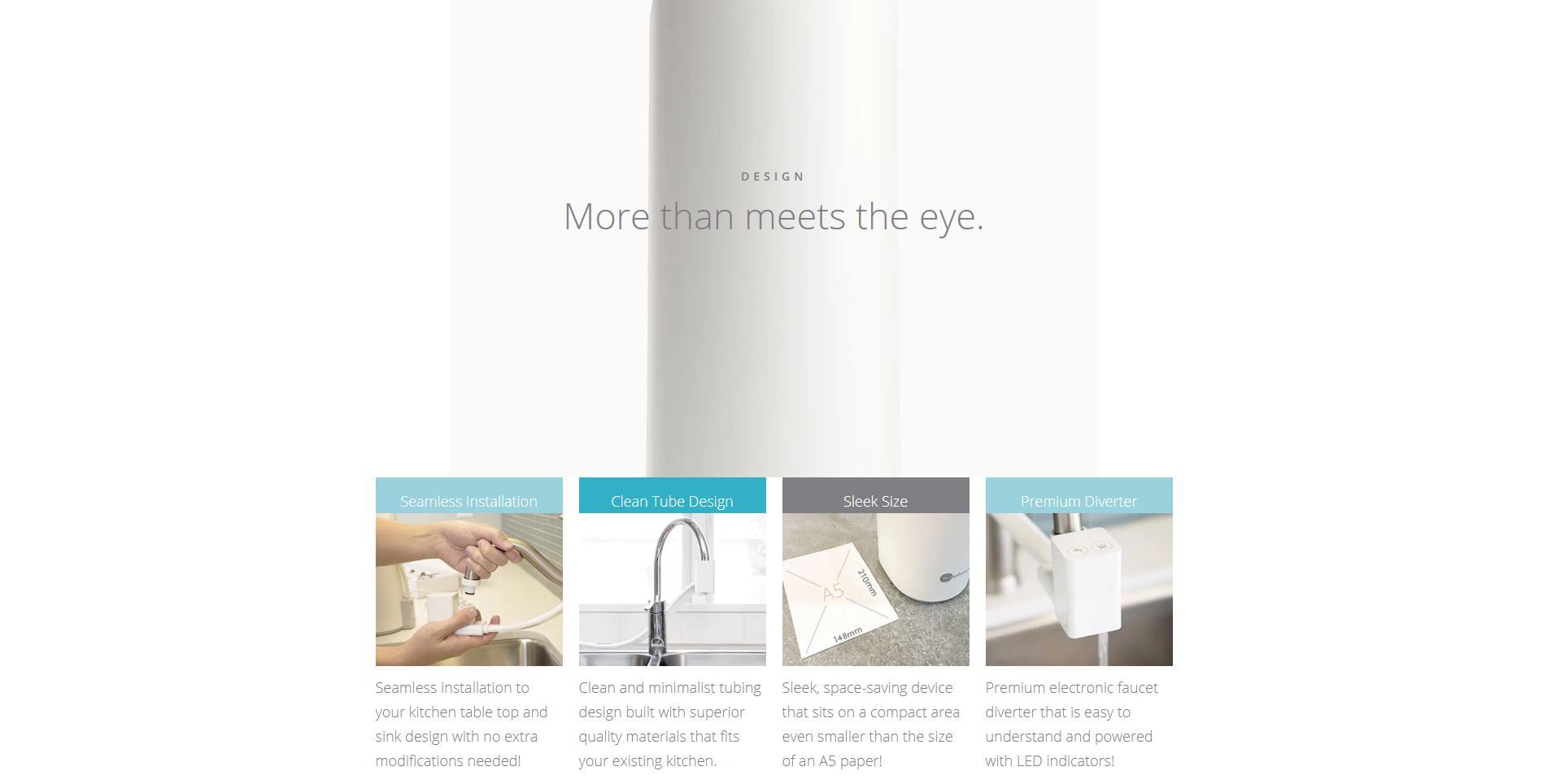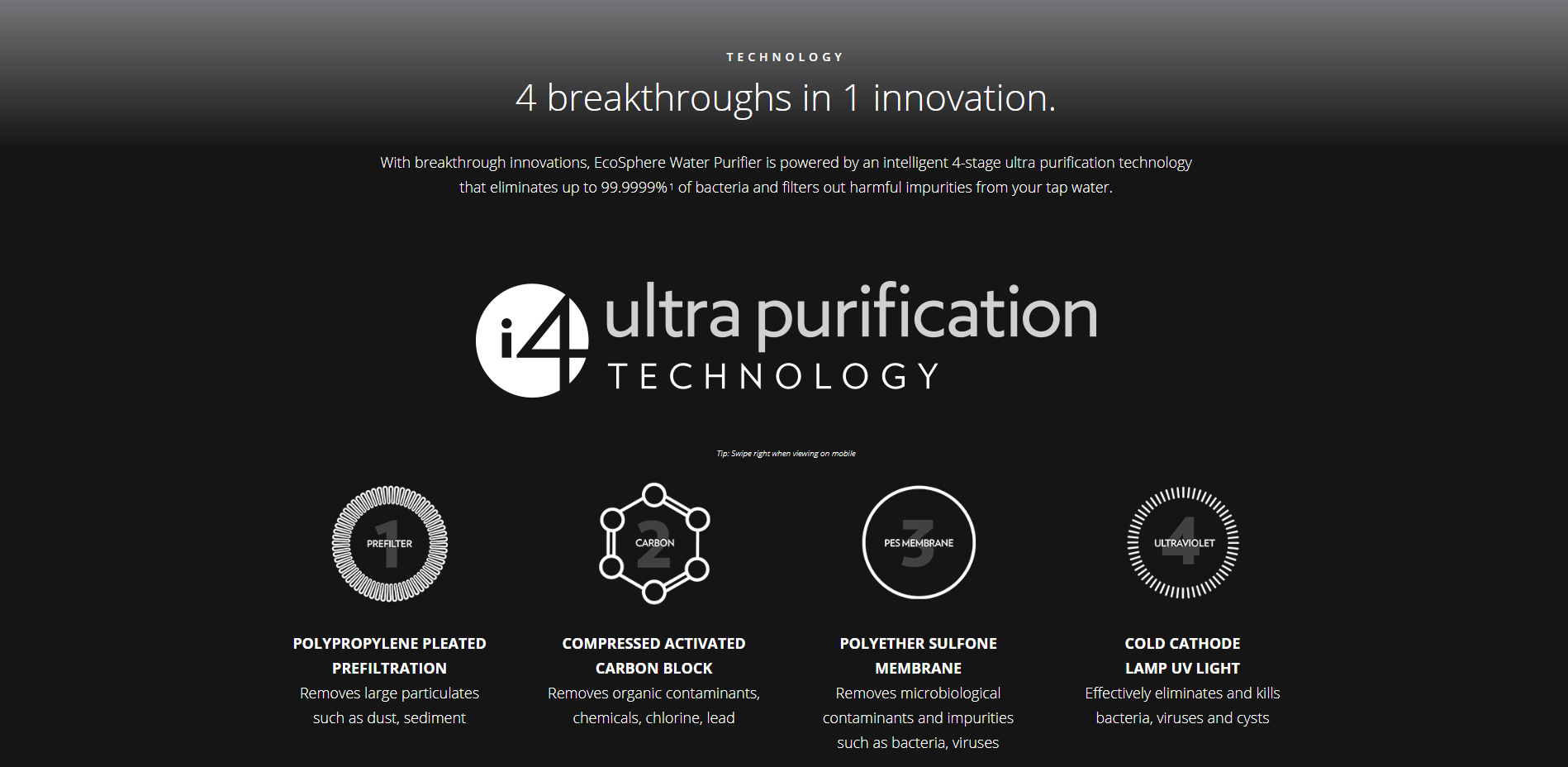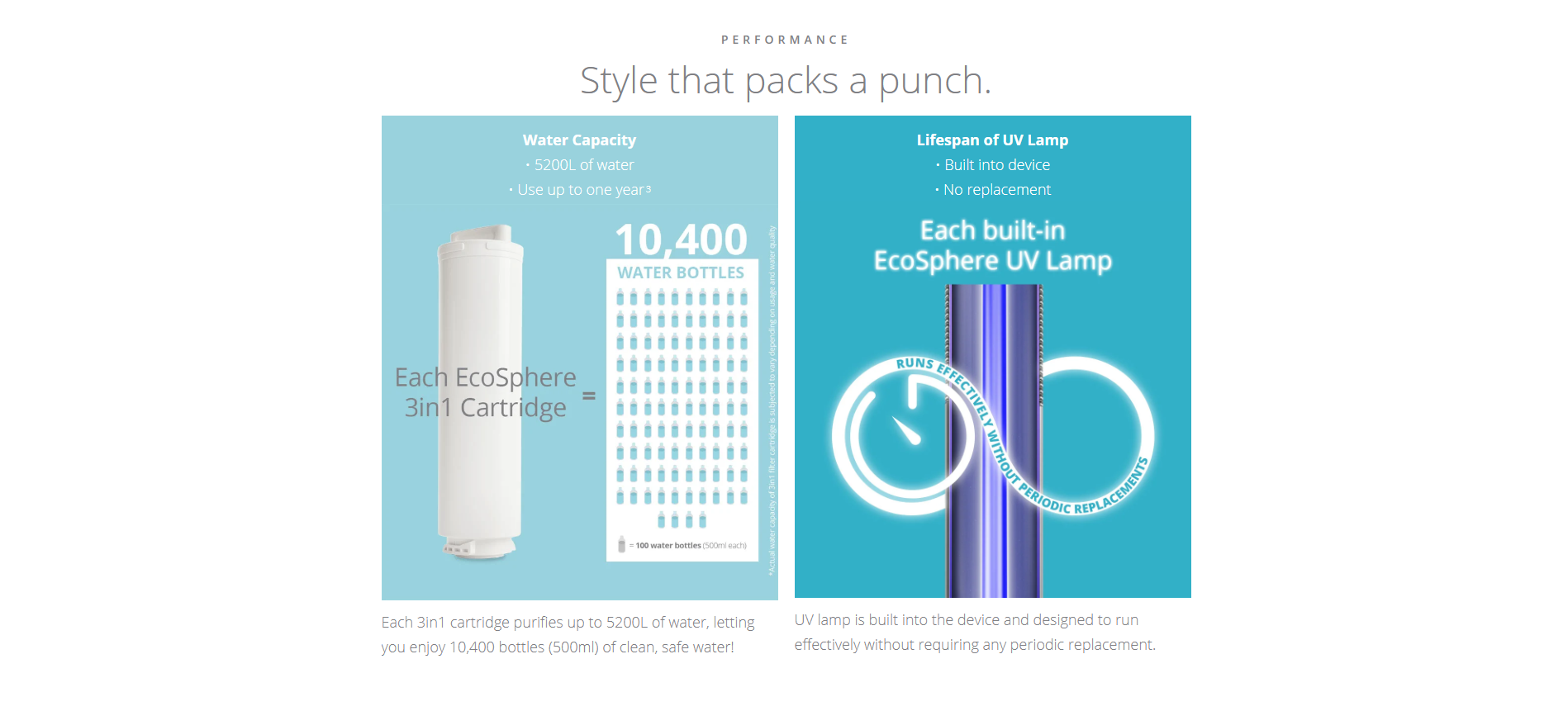 Related Products